Emergency Plumber Rowville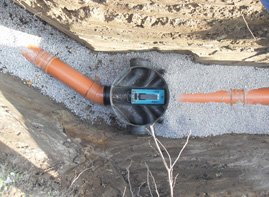 "Where can I find a trustworthy and reliable plumber near me?" Is this a question that keeps on revolving around your mind and getting you confused? Yes, then now, that time has just gone! Come in touch with us for getting high-quality work done at a very reasonable price.
We at, Urban Tide Plumbing offer you brilliant plumbing service in Rowville and throughout Melbourne. For us no matter whether the plumbing job is big or small, the only matter is proficient quality and your satisfaction.
Also, as we all know that situation doesn't happen by informing us, so if you have a circumstance like a pipe leakage or you need plumbing services like maintenance, installation, or repair in the middle of your night, then no need to get panic. With our 24/7 available emergency plumber, you can get your work done immediately.
So, for honest, responsible and affordable plumbers in Rowville, look nowhere than us!
Blocked Drains Rowville
Blocked drains can be a cause of inconvenience to any homeowner or building manager. So, if you want to ensure that your environment remains healthy and clean, then call the Urban Tide Plumbing, the ultimate way to your blocked drain cleaning services in Rowville.
With years of experience in drain cleaning, we are committed to providing exceptional customer service with quality cleaning services at an affordable price. So, no matter whether it is small or big clog with our high pressure hydro jetting equipment any blockage becomes easy to clear.
So, if you have got any problem related to blocked toilets, basins or trying to solve any plumbing problems, then pick your phone and give us a call on 0411 218 654.

Emergency Leaks & Pipe Bursts
If you have an emergency plumbing need, simply call our 24 hour emergecny plumbing
0411 218 654 OR Contact Us