DRAINAGE INSTALLATION AND REPAIRS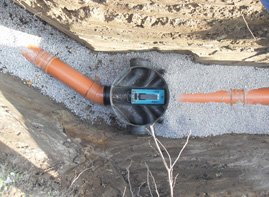 At Urban Tide Plumbing, we offer excellent drain installation and replacement and all plumbing services in Pakenham, Berwick, Narre Warren from new homes, apartments, factories, shops to existing homes and renovations.
We will work with you, your general contractor, or architect to find wastewater solutions to suit you. If you find that your drains are no longer working as they should or they require frequent repairs, then we can also provide drain cleaning & replacement services.
Reasons to Consider Installing or Replacing a Drain:
Flooding driveway and garage

Overflowing gutters

Flooding deck or veranda

Leak or clog
Contact us today  to get a free quote on all your drainage needs!

Emergency Leaks & Pipe Bursts
If you have an emergency plumbing need, simply call our 24 hour emergecny plumbing
0411 218 654 OR Contact Us