The Industrial and Commercial Plumbers to Choose in Melbourne
Looking for an exceptional team of plumbers who can take care of your commercial or industrial building? Look no further than Urban Tide Plumbing. Our highly skilled staff have years of experience in the industry, ensuring they can provide exceptional solutions for your property.
Over the years, we have worked with various different industrial and commercial clients to provide repairs, maintenance and new installations. This includes apartments and hotels, factories and warehouses and hospitality venues. No matter who you are or what you need, our team makes sure it's done to the highest quality and in the most efficient way possible.
Get in touch with someone from our team today on 0411 218 654 for more information on our services or to book a quote!
You can count on our team of industrial plumbers
Urban Tide Plumbing has the knowledge and skills to perform plumbing services at a range of industrial and commercial properties. Whether it's food industry and processing installation, septic tanks and grease traps, schedule checks and commissioning or excavation including underground tanks, pits and pipework, we've got your business or property covered.
With superior knowledge and a focus on exceptional customer service, we make sure that you are satisfied from beginning to end. This attention to detail is what makes us the go-to commercial plumbers throughout Melbourne's south east. Our clients know that we use the best materials, technology and knowledge to execute each and every job, providing you with a result that will stand the test of time. For you, this means peace of mind knowing that you won't need to organise repairs again in the near future.
Some of our industrial and commercial plumbing experience includes: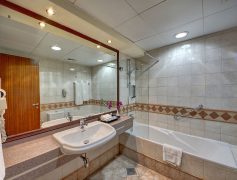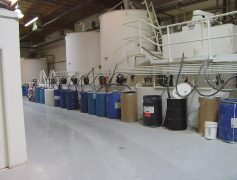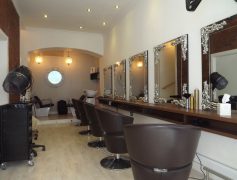 Parks and sports facilities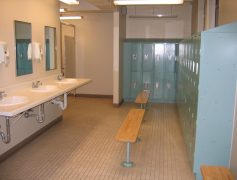 Universities, schools and TAFE's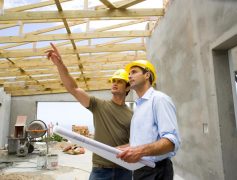 For all your plumbing needs in Melbourne's south east
We are not simply commercial and industrial plumbers – we also provide superior solutions for residential properties, too. No matter what problem you're facing, our 24/7 emergency service is on hand to save the day. On top of this, we offer a huge variety of roofing, gas fitting and plumbing services, including:
Our huge range of solutions combined with our competitive pricing makes us one of the leading plumbers in Melbourne's south east. Whether you're located in Narre Warren, Lynbrook, Rowville, Cranbourne, Pakenham or surrounding areas, we are the professionals to call when you need expert solutions that provide peace of mind.
Give us a call today
Whether your industrial or commercial building requires repair or maintenance, or your home is experiencing a plumbing problem, get in touch with Urban Tide Plumbing today. Our wide range of services ensures that any problem can be fixed quickly, affordably and to the highest quality.
Call us today on 0411 218 654 to speak with someone from our friendly team or to book your quote!

Emergency Leaks & Pipe Bursts
If you have an emergency plumbing need, simply call our 24 hour emergecny plumbing
0411 218 654 OR Contact Us