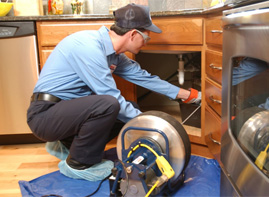 Without regular drain cleaning, your drains may become problematic overtime and become susceptible to clogs. At Urban Tide Plumbing we offer excellent drain cleaning services throughout Melbourne. We use the latest methods and equipment to ensure that your pipes are cleaned safely and effectively.
Reasons to regularly clean your drains:
Overtime they can accumulate a significant amount of debris, including organic waste, hair, soap scum, and grease.

Drains can become very slow or may stop draining

Prevent foul odours wafting up from the drain holes

Toilet may overflow and stop flushing waste
Contact Urban Tide Plumbing today to get your drains cleaned!

Emergency Leaks & Pipe Bursts
If you have an emergency plumbing need, simply call our 24 hour emergecny plumbing
0411 218 654 OR Contact Us