Cranbourne's Most Trusted Emergency Plumber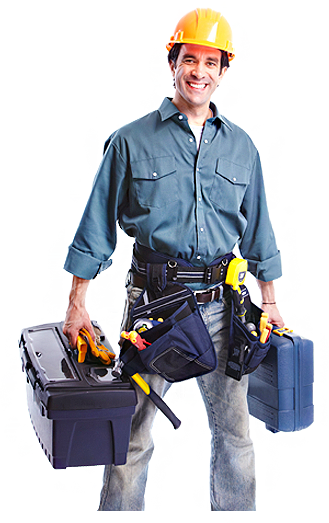 There are some things you just can't predict in life, and one of those is when your property will experience a plumbing disaster. Luckily, Urban Tide Plumbing provides fast, professional and local plumbing solutions throughout Cranbourne 24 hours a day, seven days a week.
Offering installation, general maintenance, repair and replacement services, you can feel confident knowing you're getting a value for money service that will stand the test of time! All of our plumbers are professionally trained and highly experienced, two key characteristics to look for when it comes to choosing which professionals you should trust with your property.
Our emergency plumber is always available throughout the Melbourne area, no matter what the problem is. Give us a call on 0411 218 654 to organise your service today!
The experts when it comes to blocked drains
There are a few things that every home or business wants to avoid at all costs. And one of those things is blocked drains. This one problem can cause various different issues within your property, the most notable and often devastating being sanitation issues.
Regular maintenance of your drains and pipes is necessary to avoid this problem as much as possible, but what do you do if you wake up one day to find that a pipe has burst and the effect is disastrous? You call our team, of course!
Using the latest technology and methods like hydro-jetting, we are able to deliver effective, reliable clearing services that unblock your drains and repair them so you don't have to worry about the same thing happening again. Our Cranbourne plumbers come to each job with all the necessary equipment, so you can expect an efficient service every time you call us.
Our wide range of plumbing services
Here at Urban Tide, we are proud to offer a wide selection of affordably priced plumbing services throughout the Cranbourne area. Whether you're in need of an emergency plumber for blocked drains in Narre Warren, Berwick, Lynbrook & Endeavour Hills or simply want to stay on top of your regular maintenance, we can get the job done to a high standard.
Our services include:
DRAIN BLOCKAGES
DRAINAGE INSTALLATION
GAS FITTING
GENERAL MAINTENANCE
HOT WATER SYSTEMS
INDUSTRIAL
RENOVATIONS
ROOFING
Contact our team today
Urban Tide Plumbing are your go-to team for all your plumbing needs in the Cranbourne area. Call us on 0411 218 654 to organise an emergency service or quote today.

Emergency Leaks & Pipe Bursts
If you have an emergency plumbing need, simply call our 24 hour emergecny plumbing
0411 218 654 OR Contact Us