Clyde North Plumbing Experts You Can Count On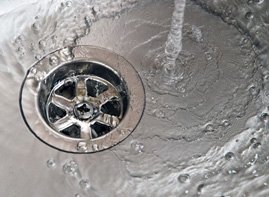 Are you looking for an affordable plumber in or around the Clyde North area? Do you want to experience a high-quality plumbing service that will last you the long-haul? Then look no further than Urban Tide Plumbing. We focus on providing quality plumbing solutions for our residential and commercial clients throughout Melbourne.
Our fully qualified plumbers are committed to providing effective services encompassing everything from installation to maintenance, repair and replacement. Through proper analysis of the problem and using our extensive professional knowledge, we are able to solve any of your plumbing issues – guaranteed.
We also know that some plumbing problems occur at the most inconvenient times. With our 24/7 emergency plumbing service, however, a reliable solution is just one call away.
Get in touch with us today to organise a quote or speak to one of our experienced professionals.
Why choose our team of plumbers?
Our team of experienced plumbers in Pakenham, Narre Warren, Berwick, Endeavour Hills, Cranbourne, Lynbrook aren't just committed to providing exceptional plumbing services, but a level of customer-service that is simply unparalleled. We understand how important it is to have any plumbing issues resolved quickly and effectively, whether it's happening in your home or your business space. That's why we get there as quick as we can, prepared with all necessary tools for the job.
Specialising in drain blockage repairs, we are proud to use innovative hydro-jetting equipment that can clear all manner of debris from your pipes. This ensures a quicker and more effective service for your property.
Affordable prices without compromising on quality
Here at Urban Tide Plumbing, we don't believe it should cost you a fortune to fix a burst pipe or a leaking roof. That's why we have always focused heavily on providing competitively priced services throughout the Clyde North and surrounding Melbourne areas. We do this without compromising on quality, ensuring you get value for your money not for weeks or months, but for years.
No matter what plumbing problem you're experiencing, we can help you out. Our services include:
DRAIN BLOCKAGES
GAS FITTING
GENERAL MAINTENANCE
INDUSTRIAL
RENOVATIONS
Organise your free quote today
If you're experiencing problems with your plumbing – or if you simply want to know a good emergency plumber in case you ever need one – Urban Tide is your go-to team. Get in touch with us today on 0411 218 654 or visit our website to enquire about making a quote.

Emergency Leaks & Pipe Bursts
If you have an emergency plumbing need, simply call our 24 hour emergecny plumbing
0411 218 654 OR Contact Us