Emergency Plumber Clyde North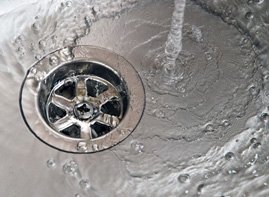 Are you looking for affordable plumbers near me at Clyde North? Do you want to have the benefit of excellent plumbing service? Then look no further, we at Urban Tide Plumbing, focus on providing quality plumbing solutions for our residential and commercial clients.
Our fully qualified plumber is committed to providing effective services regarding installation, maintenance, repair or replacement. What you expect from us, we deliver the same! Through proper analyse and proper maintenance we are able to solve any of your plumbing issues and assure you for lifetime piping fixation.
Unfortunately, some plumbing problems occur at the most inconvenient times, but with us, you don't have to worry about that, as our 24/7 emergency plumber is available just a call away from you.
Blocked Drains Clyde North
Are you experiencing blocked drains in Clyde North? Whether it is your blocked toilet, sink or shower drain, the team of Urban Tide Plumbing has a capability to unblock them all.
There are several people that at some stage of life have been directly or indirectly affected by blocked drains. Obviously, blocked drains are unsanitary, so to solve your problem; our drain plumbing specialists are fully equipped and offer you a totally efficient clearing service for blocked sewers and storm water lines.
Whether it is a small or big blockage, no worries using hydro-jetting equipment, we can clear these tree roots from your drain and water pipes.
So, if you are experiencing with blocked drains issues or you need a proficient plumber, then just knock us at www.urbantideplumbing.com.au or call on 0411 218 654 for more efficient plumbing and blockage services.

Emergency Leaks & Pipe Bursts
If you have an emergency plumbing need, simply call our 24 hour emergecny plumbing
0411 218 654 OR Contact Us