The Leading Emergency Plumbing Service for Your Beaconsfield Property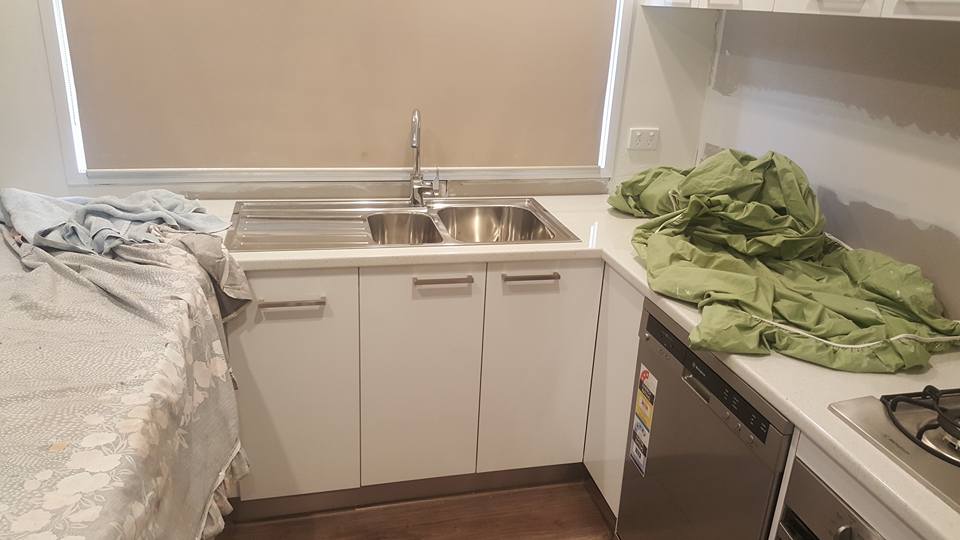 Whether it's for an emergency repair, general maintenance or home renovation, it's important to find a reliable plumber for your home or business property. Here at Urban Tide Plumbing, that's exactly what we offer clients in the Beaconsfield and surrounding areas. Our trustworthy emergency and general plumbing service in Pakenham can provide you with expert solutions any time of day or night.
Our experienced plumbers provide a range of services and solutions such as installation, replacement, repair and maintenance. With a focus on customer-care, we make sure you experience with us is a positive one from beginning to end.
Put the safety of your home or business first with our team of reliable Beaconsfield plumbers. Get in touch with us today to organise a free quote.
Specialising in drain blockages
Whether it's at home or in a professional space, drains are something that often we ignore until we're forced to deal with a major problem. Blocked or burst drains can not only be disastrous for the structural integrity of your property, but for the hygiene and cleanliness of it too. But with our efficient and effective service, you can feel confident knowing a plumber will be on the job as soon as possible.
Whether your toilet, basin or sewerage pipe is blocked, we can take care of the problem here at Urban Tide Plumbing. We have an array of reliable, high-tech equipment such as high-pressure hydro jetting tools, which offer effective, reliable, and adaptable solutions for clearing drains when needed.
To avoid an emergency blocked drain, however, it's important to keep on top of your plumbing maintenance. This will ensure debris doesn't build up over time. Contact us today to organise this preventative service with our friendly team of staff.
A wide range of plumbing services for an affordable price
Here at Urban Tide, we are proud to offer a wide range of exceptional plumbing solutions for our Beaconsfield and surrounding suburbs such as Cranbourne, Berwick, Lynbrook & Rowville. This includes…
DRAIN BLOCKAGES
GENERAL MAINTENANCE
INDUSTRIAL
RENOVATIONS
ROOFING
With us, there's no need to be worried about the cost or your satisfaction with the end result. Offering competitively priced, high-quality servicing, we are the perfect people to trust with your property's plumbing.
Get in touch with us today
Whether it's an emergency or general plumbing enquiry, just pick up a phone and call us on 0411 218 654 or go to www.urbantideplumbing.com.au to book your quote today.

Emergency Leaks & Pipe Bursts
If you have an emergency plumbing need, simply call our 24 hour emergecny plumbing
0411 218 654 OR Contact Us