Emergency Plumber Endeavour Hills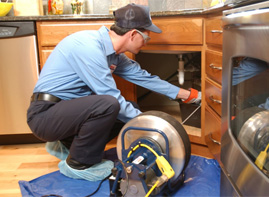 Looking for a top quality plumber in Endeavour Hills who satisfies your plumbing requirements? When it comes to enlisting top quality handymen with years of involvement in conveying only the best outcomes, Urban Tide Plumbing is the perfect choice for you. We are prepared to assist all households and properties throughout Melbourne with our versatile and proficient plumbing services.
Whether you have a plumbing emergency on a weekend, a weekday or on public holidays, with our reliable service of an emergency plumber in Endeavour Hills you can calm down. From small to the toughest problem we are capable of providing you efficient plumbing solutions through proper maintenance.
Now, finding systematic plumbers near me is not a big deal! In fact, you can have them at your doorstep by contacting us!
Blocked Drains Endeavour Hills
From a minor troubled to major nightmare, blocked drains surely can cause anything. And this can't be afforded at any cost as it shows the signs of troubles. Blockages happen at different areas of plumbing, so you need to call an expert in getting out of this problem.
Don't go far, we at Urban Tide Plumbing we offer you an excellent drain cleaning service in Endeavour hills. With our latest high-powered equipment and methods, we ensure you that your pipes are cleaned effectively.
The overflow of the contaminated water from toilets, showers and sinks are the problems that should be prevented, and for that, you have to go through our drain cleaning services.
So, if you have an issue of blocked toilets or any plumbing problem, we can help prettify your home within your budget. Just call us on 0411 218 654 or contact us at www.urbantideplumbing.com.au.

Emergency Leaks & Pipe Bursts
If you have an emergency plumbing need, simply call our 24 hour emergecny plumbing
0411 218 654 OR Contact Us