Emergency Plumber Lynbrook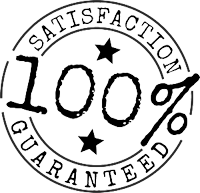 Difficulty level rises when we go out and search for a plumber in Lynbrook. As now and then the demand of reliable plumber increases, so to help you with this we at, Urban Tide Plumbing offer you a brilliant plumbing service in Lynbrook.
When it comes to finding water leakage in your home, maintenance, or need of a repair, we are here to provide our efficient facility of a 24-hour emergency plumber, available 7 days a week. We do proper analysis and after that proper outcome is delivered to you with 100% satisfaction!
So, if you are finding for plumbers near me with outstanding creativity in their plumbing services then we are your ultimate choice!
Blocked Drains Lynbrook
Searching for the perfect team for clearing your blocked drains in Lynbrook? Then, perhaps you need help with your blocked drains, toilet repair in Lynbrook? We provide you with a full range of professional residential and commercial cleaning services.
With our fully advanced equipment like hydro jetting, we ensure you satisfactory job done by hand efficiently. Whether a blocked toilet, shower or sink, Urban Tide Plumbing's experts can unblock your drain using the high-powered equipment.
So, don't let a damaged water main destroy your property, instead call us on 0411 218 654 for our complete plumbing and blockage clearing service satisfaction or for further queries you can go through www.urbantideplumbing.com.au.

Emergency Leaks & Pipe Bursts
If you have an emergency plumbing need, simply call our 24 hour emergecny plumbing
0411 218 654 OR Contact Us